Why every woman should make travel a MAJOR priority in their 20's
Hey babes!
If you catch me on IG @thatblondebikinigirl than I'm sure you've seen, my recent #thetravelingbikinis females ONLY retreat (sorry boyz) that took place in Bali
April 22nd-May 6th
This was the first of three annual retreats, I will be hosting each year.
WHY? because, WOMEN need to TRAVEL & TOGETHER… more often!
I get it, it's hard… Especially, if you haven't done an international trip ever or, solo. I mainly decided to do this, because I want to build a community of like-minded women within my following, that want to build memories and travel together!!!
Why every women needs to travel sooner rather than - later.
Amongst ALL surveys from older gnerations, NOT travel enough, ranking #1-4 regrets, everytime.
Reality is…
As we get older or take on more responsibility, and commitments… It becomes harder to just say CYA - pack your bags for a few months, and head to Central America for the Summer.
I say this often but I can't stress it enough.
Traveling is the best thing you can do in your youth - FOR you!

Top reasons why you should make it your #1 now, cause, if you don't, you without doubt, will regret it…
Traveling makes you confident to do anything on your own, by yourself, without anyone else.

You see what a TINY part of the world you are, and your problems, in comparison to the rest of the world.


You discover who you are! What you like (I mean how do you KNOW until you've tried it, right?)


If you can why wouldn't you? Saying ONE DAY is basically like saying NEVER… because if it's not a work in progress, if you haven't booked the fight, it's not your #1 goal… it realistically isn't going to happen.


This is the time to fall in love with yourself, and realize, what you thought happiness was… isn't really what makes YOU happy. Maybe, all you need is a little beach hut on the side of the ocean, selling necklaces… is the life for you?!

Humble yo'self! Life is SO much bigger than your small problems… & an adventure around the world, will throw you off guard, makes you humble, and helps you SEE how blessed you are. Perspective is everything.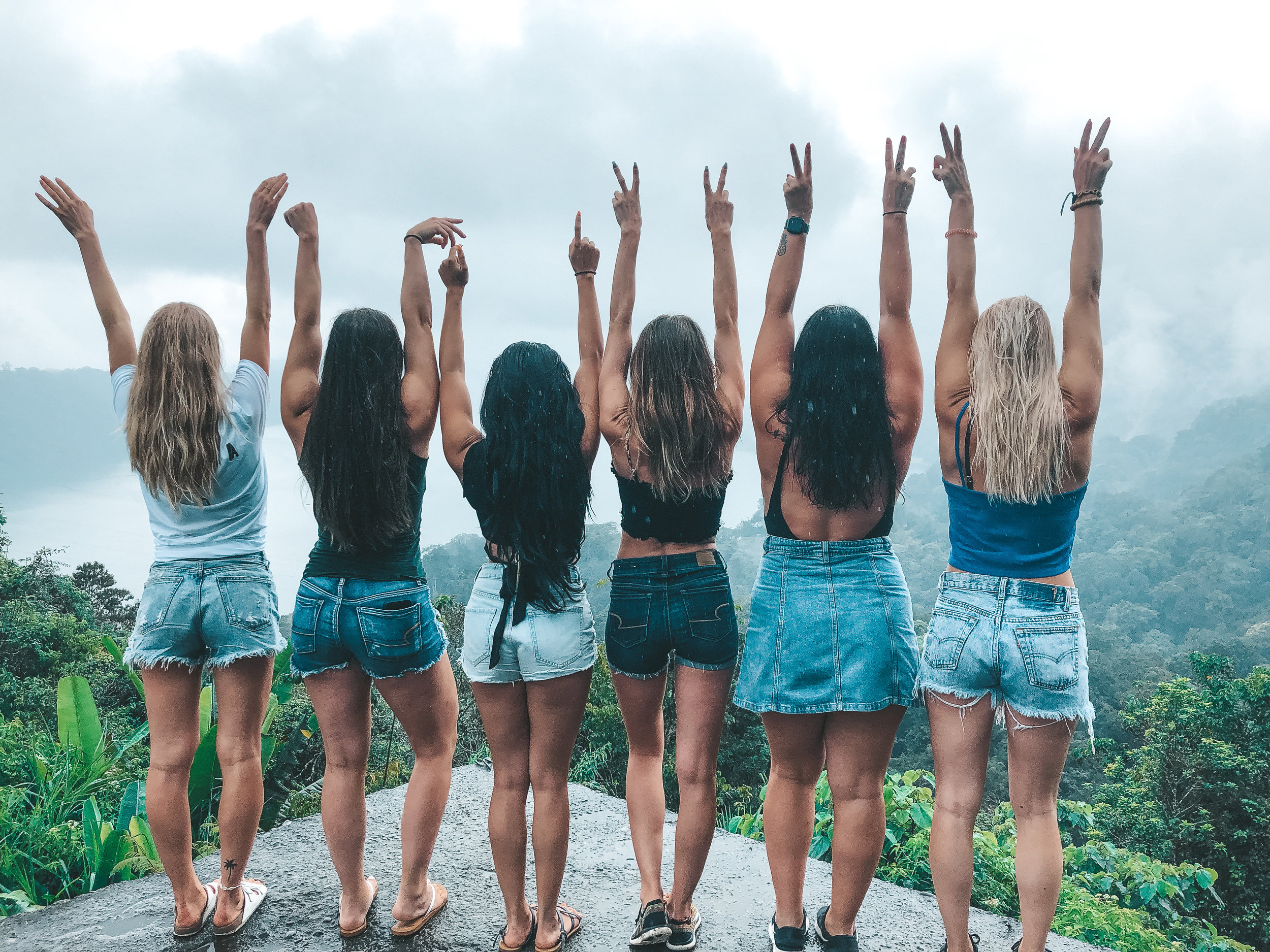 Sometimes I think the biggest problem with our society is NOT measuring life by the important stuff like, experiences & adventure!!! Rather then, stuff, materialistic possessions & career status…
when you travel you see it SO black & white…
money DOES NOT = happiness.
Experience, purpose, and growth can though… and it's waiting for you on the backend of buying your plane ticket out of here!
Are you scared? Good. It means it's challenging you to step outside, that feeling is what makes you feel ALIVE!
Why are the happiest people I've ever met… the ones while traveling?
THERE HAS GOT TO BE A CONNECTION HERE…

I notice after every time I go away and come back home, I see the 9-5 grind and people are POINT BLANK… miserable.!
LIFE IS TOO SHORT TO WAIT...
At some point, yes. Pursuing your career, having a child, taking care of a loved one, committing to a project your passion about, that requires your full focus and time, is the best move. …
But who knows where that make take you, financially where you might be too
Because you can AND you will do it if you push yourself to do it.
Remember - the "job" will always be there, but, you're youth… that won't be.
Okay now that I've got the wheel turning! I would love to know the first place your mind goes when you think about exploring the world?
If you need a friend, resource or list of tips to help you, I got-chu! Grab my Female Travel Planner above, it is a complete guide to everything you need to know, to travel the world confidently & safety on your own!
What to be be a part of a community of babes, excited to explore, and discover as much as you do?
With access to freebies, contests and travel tips I don't share anywhere else… Join our community group!