5 Bucket list trips you can take when minimal money is in your bank

Dreaming of palm trees, cold coconuts on a beach & unreal shades of turquoise coloured ocean waters?
Feelin' ya!
Currently sitting in my PJ's, with a cup of tea as I'm living through one of the coldest winter streaks since the 70's here, in Calgary! Good god, I'll take the first ticket to Bali please!
I usually go on a bucket list trip around this time each year to escape the bitter coldness of Canada. Hosting my Bali Retreat in April can't come fast enough!
Here's 5 instagram worthy trips to take & pumped up about travel! when you only have minimal finances sitting in your bank.
Vacations costing you under $2500

Indonesia, Bali
Average Spending Per day: $30
Of course, my favourite place in the world is GOING to be at the top of this list! Duh!
Bali is the best of every world. Culture, fantastic cuisine, entertainment, scenic views (for daysssssss) & unreal hospitality from the locals of Indonesia. A life of travels is NOT complete without a trip to the Island of the God's.
With round-trips to Bali this Spring for $1000…
IT'S a NO-BRAINER. Get your coconut scented SPF 30 & pack your bags!
Want to travel Bali? Join my list to stay in the KNOW on when I will be hosting my next retreat!
Oaxaca, Mexico
Average Spending Per day: $40
Considered one of the safest places in Mexico to travel to & was actually recommended to me by a friend, whom couldn't stop raving about his time spent there!
Ideal for tourists looking for an off the beaten path destinations away from the most tourist spotslike Cancun & Playa.
Oaxaca is full of adventure, low key vibes, and OH SO AFFORDABLE.
Eastern Europe Backpacking Trip
Average Spending per day: $45 MAX
A summer in Europe? Does anything quite compare?
Cobblestone painted Mediterranean villages with cute like beach towns.
All within a $2000 budget for a 3 week vacation.. YES, you can! I know, because, I've done it! ….
Croatia, Budapest, Portugal & YES…. the Greek islands!
Where else would you honestly rather BE? There is totally a misconception you need mad bank to travel Europe, NOT if you stick to the EAST SIDE YO!
Vietnam
Average Spending Per day: $20
Heck that average spending's per day could be CUT in HALF if you gypsy- style it by, Renting a scooter, navigating on your own North to South, vice versa & eat Pho every day!
But let's just say you want to glam it up a bit. Vietnam offers some of the best babes-budget vacation goals available. There's ALWAYS something you can see & do… Most of Vietnams beauty is STILL very untouched too. Stay on the ball & score a round-trip under $1000 on Sky Scanner
Sri lanka
Average Spending Per day: $20
Move aside Bali, Sri Lanka is taken over as the top destination for Australian Traveler's. There's so much Sri Lanka has to offer. Here's a few ideas to get excited about.
Wildlife included but not limited to wild elephants & leopard sightings. Scenic train ride through the beautiful country side, gorgeous beaches & some of the most luxury style accommodation standards for WAY cheap-cheap.
What is a bucket list vacay, you loved that you believe every babe on a budget should experience, but, it's not getting the real attention it should!
Comment below, we would love to know your about your hidden gem.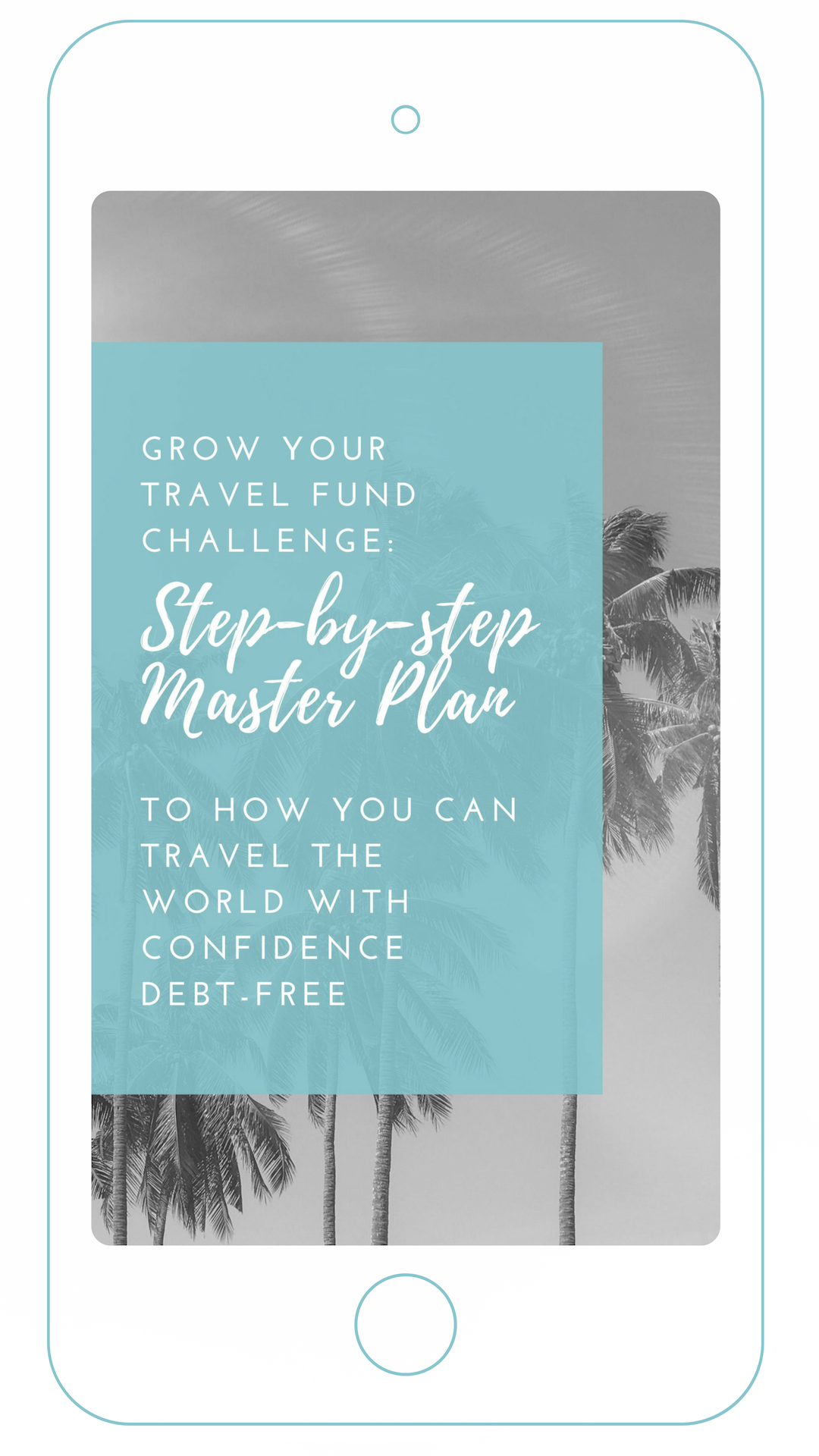 PS…
Are you saving for a vacay but, your money saving techniques still aren't cutting it?
Learn how you can save money easily & afford your DREAM vacay in next to no time in my upcoming money saving master plan course!
Travel the world debt-free with me!