10 Epic Trips you Need to Take with your BFF's
From Bali to cruising the island of New Zealand in a camper van, When we think of who we will have these grand adventures with, I think my bestie or a group of amazing gal-pals!
How about you?
Having met some of the best girls from my trips around the world, I know firsthand, no travel experience is quite the same as the ones you spend with a girl-gang, or your bestie. xx
Here is a list of the crème de la crème experiences you need to take with your travelin'babes!
Bali

The perfect tropical escape. Grab your bikinis (that's all you need), and rent a villa Airbnb. While eating your way through with the endless, photo opts. Legit a foodie's & Instagrammer's paradise.
PS. if you're single this is the place for you! (so many babes) Bali will steal your heart, at least it definitely stole mine.
Ready to explore Bali? Join us in 2020 here
Explore the beautiful islands of Fiji with your babes, you can't help but relax especially when everything runs on 'Fiji Time' The most picturesque beaches you can imagine, the locals are so friendly and kind. Not to mention the snorkelling is out of this world. A tropical vacay in paradise with your gals & still feel as through you experienced a great adventure too!
A must-hit slice of heaven in Eastern Europe. Croatia has the authentic appeal of cobble-stone villages & beautiful landscapes, while still offering a diverse collection of stunning beaches, nightlife and fantastic food! Island hop but sail boat & road trip the coast from Dubrovnik to Zagreb… Home to one of the most beautiful National Parks in the world!


Sign-up for the waitlist to sail through the Croatian Island on our Traveling Bikinis Retreat here
Kelowna, British Columbia
A summer in Canada is not quite the same without a trip to our wine region.
Kelowna is everything you want from your Summer vacay in Canada's Lake Country. Laid-back vibe, surrounded by stunning mountainous landscapes with the Okanagan Lake at your doorstep. Kelowna offers it all, from beach days, hikes, and endless vineyard tours. What more could a group of babes ask for right?
One of the best spots on the planet for a road trip. if you're asking me!
From Los Angeles up to San Francisco, there is just so much to see. Big Sur National Park anyone? A week of road trip adventures is a must, for any BFF's travel checklist When traveling to America's West Coast. .

N.Y.C for a gals trip is a must! Whether you do it with Mom or your tribe.. There's so much to do! Rooftop parties in the summer months, broadway shows by night, epic restaurants & hidden bars… You could even stay active while touring sights, with runs around Central Park.
You will never be bored, all you have to do is keep walking. (bring your comfy shoes!)
From Melbourne to Fraser Island. If you & your bestie can travel for 6 weeks, and both of yas have a strong love for breathtaking beaches & hot summer weather. THIS IS WHERE YOU GO. Sail the Whitsunday's Islands & 4X4 & camp out on the sand dune Fraser island… this is the trip that will go down in the books as one of the most incredible experiences of them all.
Adrenaline junkies? Look no further.
If you want an adventure that will offer you the most intense rush. New Zealand is the top destination for you. Rent a Camper-van & spend minimum 3 weeks exploring NZ from South to North or vice-versa. I hear in Queenstown, if females bungee jump topless it's free!!!…. Rumour or not - I'm in ;)


Explore by ATV with your bestie while island hopping in legit, one of the most stunning countries on god's good earth! At such an affordable price too… hello, wine & fresh calamari every night, while taking in dreamy sunsets.
. From Santorini to Crete. This is the good life!
Some say Hawaii is home to the most gorgeous sunsets n the Northern Hemisphere…. I won't disagree. So which island do you pick? Oahu - with the gals. It's the busiest island of them all but, also the best for babes wanting to explore & have a few good nights out. From Waikiki Nightlife, to North Shore beaches and laid-back surfer vibes. A week eating Poke, sunbathing by the beach, while exploring the island of Oahu is the perfect adventure for two gals.
Tip: renting a car is a must!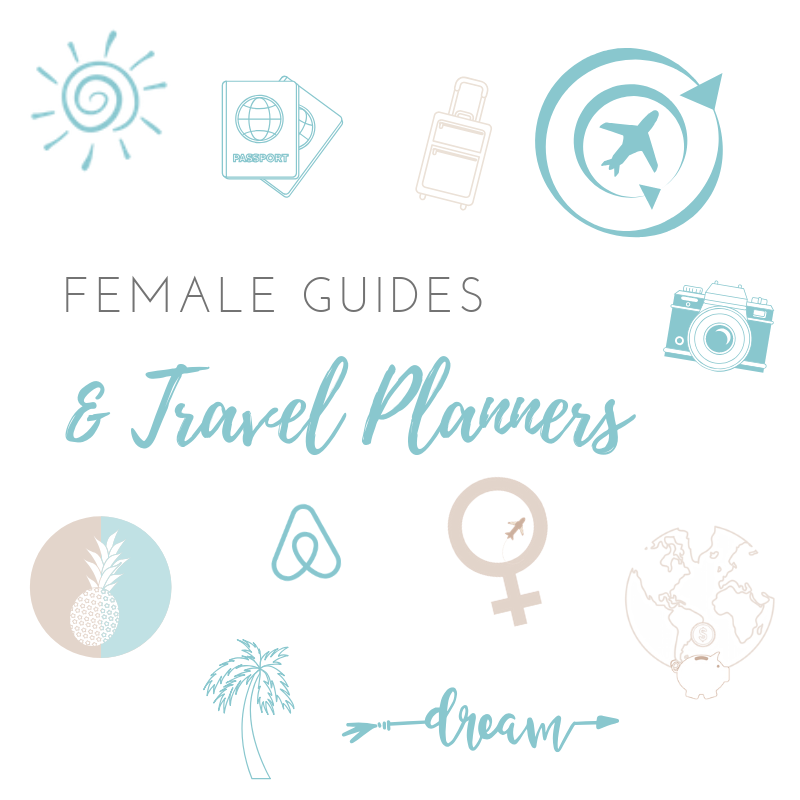 Become a part of a community of travelin' babes, excited to explore & discover as much as you do! With access to freebies, contests and travel tips I don't share anywhere else… Join our secret community group. you will love it, I swear.